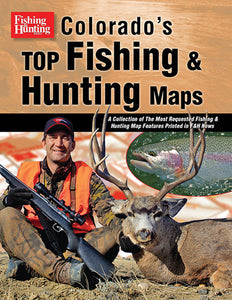 Gently used-Colorado's Top Fishing & Hunting Maps
Hundreds of lakes and streams and countless acres await anglers and hunters in Colorado.  Attractive, easy to read information filled maps double the value of this book.
*Because it is impossible to provide the frequently changing, real time regulations, weather conditions and latest guide and shop information, confirm all resources online before you begin planning your outdoor adventure.
132 pages, color