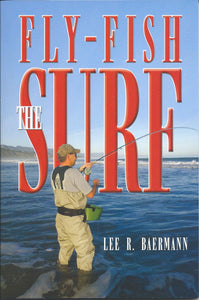 FLY-FISH THE SURF by Lee R. Baermann
Fly-fishing the surf is not easy, but it is fun. If you are up to the challenge, the rewards include a large variety of fish species and epic battles, all while hanging out at the beach!
Lee has been fishing the surf for over 40 years and in this colorful book he breaks the sport down to the basics. Finding beach structure; surf species; flies and fishing techniques; gear for all fishing styles, conditions, and budgets. You will find it all inside.
Whether you live near the beach, or plan on visiting one, Fly-Fish the Surf will bring you success out on the wet sand.
6 x 9, 100 pages, all-color
---
We Also Recommend